6 Signs it's Time to Get Invoice Factoring Services for Telecom Companies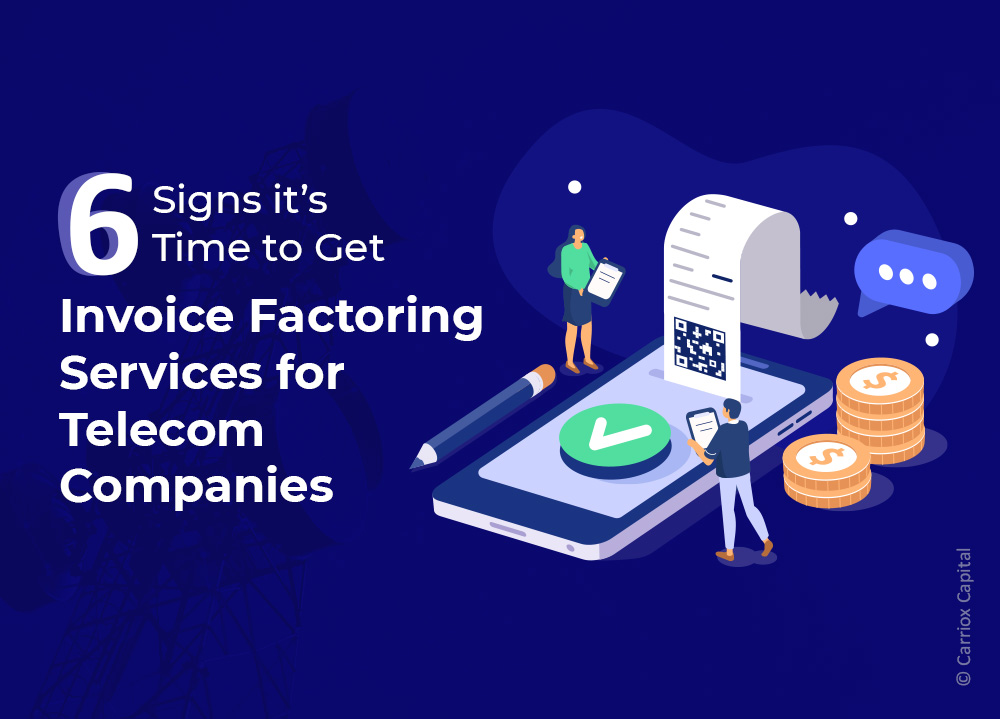 The modernization of ICT (Information and Communications Technology) infrastructure has become crucial in this new age of connectivity, causing a dramatic shift in telecom companies' technological and economic landscape. Since their customers pay their invoices in 30 to 60 days, telecom companies like cell tower constructors and subcontractors may find themselves under financial duress.
Invoice financing for cell tower construction and other telecom companies can help overcome the challenges of restrained and unsustainable cash flow.
Telecom invoice factoring encourages companies to focus on staying ahead of the competition and growth opportunities.
The global 5G subscription uptake is faster than 4G, reaching 1 billion subscribers 2 years sooner than 4G did. The 5G subscribers count is expected to reach 4.4 billion by the end of 2027. There is no room for mobile network operators and cellular tower construction companies to be cash-strapped since they will be required to keep their operations going to fulfil consumer needs in the upcoming years.
Let's understand when accounts receivable financing for cell tower construction and telcos helps ease restrictions on your cash flow.
Benefits of Accounts Receivable Financing for Cell Tower Construction
Telecom invoice factoring can be the perfect financial solution for all telecom players, including OSP (Outside Plant) construction, repair and maintenance providers, BTS (Base Transceiver Station) installers, VoIP providers, subcontractors, etc. Its many benefits keep financial problems from manifesting into debt, tax issues, and the inability to take on new clients. Here are some advantages of choosing invoice factoring while the cash flow is tight:
Fast funding: Companies can receive immediate, same-day cash advances (up to 90%) against outstanding invoices.
Avoid debt: It can help you avoid debt by funding your operational costs for rent, utilities, payroll, equipment costs, legal retainer, etc.
Build resilience: It gives businesses the cash flow to navigate efficiently through seasonality and potential slowdowns.
Accelerate growth: With no payment obligations and greater bandwidth, companies don't need to wait for their customers to pay up to start new projects.
Branding, marketing, and training: Companies can use the additional cash and other resources to retain customers and acquire new ones. They can also upgrade to the latest technologies to enhance the quality of service, for which they can navigate their efforts toward training their staff on new technology.
When Should You Consider Telecom Invoice Factoring?
Slow-paying Clients
You might end up with slow-paying customers for several reasons, especially in the telecom industry. Not entirely completing the vendor set-up, and invoice packet, or overlooking payment information in agreements can land you in situations where customers don't have legal obligations to pay you any sooner. In that case, immediate cash funding from invoice factoring can help you continue daily operations.
Telecom invoice financing companies specialize in setting you up with vendors and suppliers, so there are no surprises when there comes a time for invoicing. They ensure you comply with customers' master service agreements. Besides, accounts receivable specialists will provide credit risk reports on customers to determine their financial health so that you can eliminate slow-paying clients from early on.
Inability to Grab Expansion and Growth Opportunities
Telecom companies, be it cell tower constructors or service providers, need sufficient working capital for capital and operational expenditure in their growth and expansion stages. Invoice factoring companies can provide enough working capital to hire more employees, purchase equipment, and do other business activities. The amount of capital will grow as the company grows, leading to endless opportunities for expansion.
Bank Turn-downs and Work-outs
Banks often limit the amount you can get, leading to maxed-out lines of credit. If not this, banks typically turn down multiple lines of credit, which can frustrate as it puts a cap on your business's growth. Many banks would pull away when risks increase. Companies may run into a cash-flow crunch as they don't have access to funds for conducting daily operations.
Accounts receivable financing for cell tower construction and telecom activities is much easier and faster than banks. Besides, companies and their clients can work together with a factoring company to complete a smooth transition from banks to a factoring line. It allows companies to have a steady cash flow at all times.
Inability to Meet Current Payment Obligations
Start-ups and small-to-medium enterprises need working capital to survive. These telecom businesses have little-to-no cash to fall back on in emergencies and tight cash flow. They probably wouldn't be capable of meeting their current payment obligations. Invoice factoring can help emerging businesses continue daily operations and be free of financial obligations.
Less-than-perfect Credits
Businesses with less-than-perfect credits face many troubles while getting business loans and lines of credit. Even when they get a credit line, the payment is not enough for businesses to survive. While banks are more concerned about your business, factoring companies focus more on the creditworthiness of your customers. When customers don't pay promptly, businesses may go through hard times. Here, factoring tackles slow-paying clients effectively and business doesn't require showing proof of their perfect credit scores.
Tax Problems
It's challenging to get funding when the business has tax problems or liens. Banks and other financial institutions are reluctant to lend money to such businesses. Telecom factoring companies often have extensive experience working with government agencies to resolve tax liens. In such situations, factoring is the best option to get the required cash flow since you also get assistance for solving tax liens.
Get Your Telecom Operations Back on Track at the Quickest
Accounts receivable factoring is the most reliable and effective business financing tool used by telecom players to enhance their ICT infrastructure to accommodate 5G, cloud, etc. Long payment terms can manifest into more serious issues if not addressed on time. It can cause delays in supplier bill payments, inability to meet payment obligations, and inability to take on new clients. Telecom invoice factoring can help companies achieve smooth cash flow immediately in various situations, ranging from bank turn-downs to tax liens to slow-paying clients.
Carriox leverages its extensive knowledge of the carrier business environment to offer superior lending services with quick invoice loan disbursal at competitive interest rates for seamless cash flow.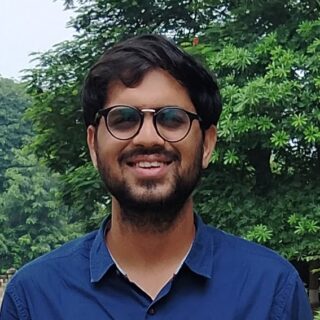 Arpit Sharma is a Senior Content Writer at Panamax, Inc. with expertise in tech content writing, social media platform management, and more. With a vibrant educational background that includes the amalgamation of electronics and communication engineering and Mass Communication & Journalism, he uses his expertise to curate good content. In his free time, he spends time running marathons, cyclothons, and spending time with his family.