How Invoice Factoring For Telecom Can Boost The Growth Of 5G?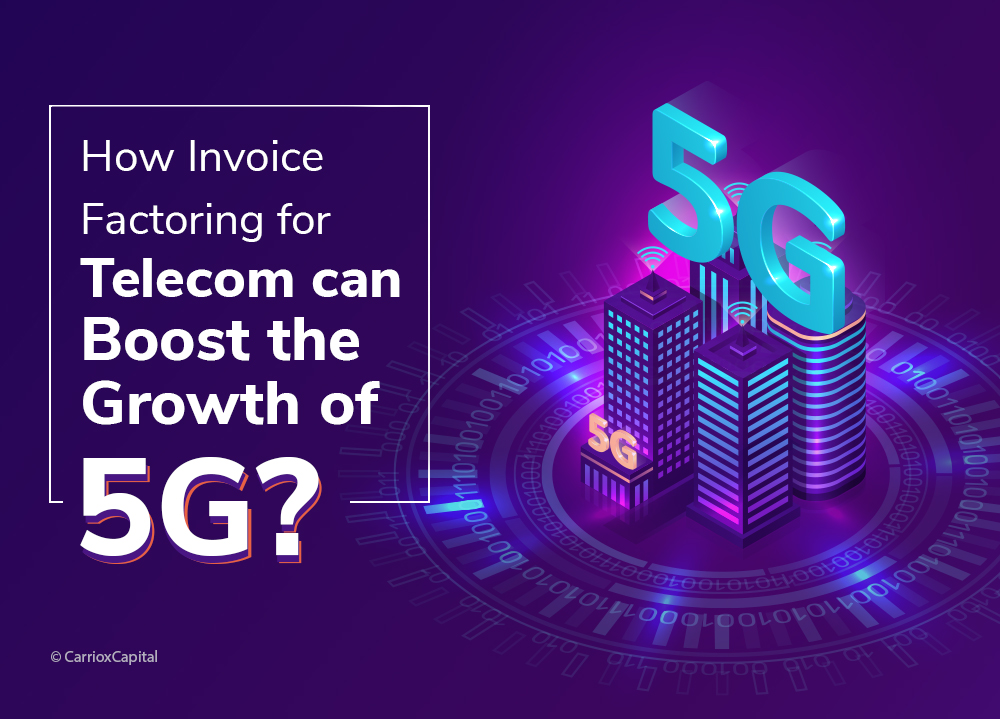 The continuous development in telecommunication technologies is accelerating the growth of 5G. Internet of Things (IoT), investment in smart cities, and the growing demand for wireless communication are among the top drivers of 5G growth. It will provide high-speed connectivity, greater capacity, ultra-low latency, and better support for IoT devices.
Currently, 5G technology occupies nearly 25% of the telecommunication market. The global 5G technology market value is estimated to expand from $9.6 billion in 2022 to $248.4 billion in 2028 at a CGAR of 71.9%. Research has shown that the companies that invest in 5G will grow revenue 2.5 times faster in the next 3 years.
However, 5G capabilities can't be enjoyed until there is a comprehensive network of new and upgraded 5G cell towers. This is where telecom invoice factoring companies come into play. Let's see the major challenges of implementing 5G that can put a crimp in any cell tower company's cash flow and how invoice factoring can help overcome those challenges.
Key Components of 5G Network Architecture
To deliver the full vision of 5G, the complex architecture must support the low, mid, and high band spectrum. Thus, 5G runs on radio frequencies ranging from sub 1GHz to extremely high frequencies called millimeter wave (mmWave), divided into three frequency bands:
Low-band spectrum (Sub-2GHz)
Mid-band spectrum (2-6GHz)
High-band spectrum (mmWave, 24+GHz)
For highly demanding applications such as Intelligent Transportation Systems (ITS) to run on these frequency bands, 5G requires the following components installed in the network:
5G Advanced Antenna System (AAS)
5G macro cells usually range over 12 miles and work for mid to low-band spectrum
Three types of 5G small cells to support mmWave or high-band spectrum:

Femtocells

Picocells

Microcells
Major 5G Network Deployment Challenges Related to Cash Flow
Spectrum Availability
The availability and cost of higher spectrum bands that deliver ultra-fast speed decide the feasibility of 5G implementation. Operators need to bid for these high-frequency bands in the spectrum auction as they continue to build and deploy 5G networks.
Need For Skilled Professionals
Firms must ensure that their power distribution networks and fiber solutions with cell towers are in place to accommodate 100-400Gbps devices. However, the current workforce lacks the technical knowledge to perform this upgradation. Operators need to introduce reskilling programs and certifications to prepare the 5G workforce. They must also ensure timely payroll for the increased number of professionals involved in the deployment of thousands of 5G small cells in private networks.
Demand For Extensive 5G Networks Testing
The massive bandwidth that provides high data throughput and low latency demand denser fiber for front-haul, mid-haul, and back-haul networks. Fiber backhaul complements the upgraded 4G networks, newly established 5G networks, and fully virtualized core network to deliver excellent network performance. However, this increases the volume of fiber cables and endpoints used with a greater need for wavelength-division multiplexing (WDM), increasing the complexity of testing. Operators will require various sets of instruments present in the WDM system and field engineers to perform testing.
Managing Expenses
From spectrum bands to cell sites, 5G infrastructure includes cell towers, fiber cables, skilled labor, commercializing charges by regulators, and testing equipment, to name a few. Operators need to manage huge expenses related to these components by dividing them into phase-by-phase deployment as they continue to implement these on the site.
Telecom Invoice Factoring to the Rescue
Building a sustainable and complex 5G network architecture is no small feat. To keep 5G cell towers running requires a team of highly trained specialists who are available round the clock, massive investments, and technological equipment. Cell tower companies often find themselves overwhelmed with the restricted cash flow while dealing with the challenges.
For the continuation of 5G deployments at a good pace, operators must not wait for their clients to pay, as they often agree on 30 to 60-day payment terms. Invoice factoring is the only feasible option to meet the growing financial needs, as banks simply cannot accommodate such large credit lines.
Invoice factoring allows cell tower construction companies to leverage customer invoices as collateral to receive 90% of the invoice value within 24 hours. This enables companies to purchase higher spectrum bands, small cells, macro cells, cables, and other equipment to continue their 5G network expansion. It helps companies to stay current on their payroll and pay outstanding payables to vendors, all while retaining some operating cash.
Partner With Invoice Financing Company to Ramp up 5G Deployments
Cell tower companies will need to act fast to meet the growing demand for 5G networks. 5G network implementation involves the management of various expenses and can put a crimp on the company's already tight cash flow. In such a situation, invoice factoring can help obtain seamless cash flow by bridging the gap between payment periods.
Carriox Capital is an invoice financing company that helps cell tower companies and subcontractors with quick invoice loan disbursal at minimal charges.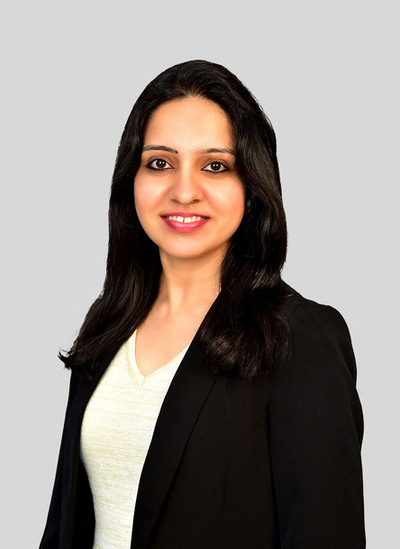 Neha is a marketing strategist who manages the entire digital marketing gamut and mentors the team. She's adept in marketing planning and execution and uses her thought leadership for strategic utilization and deployment of available resources to achieve organizational objectives. Neha is a nomadic traveler who loves exploring new places and meeting new people while travelling and enjoys reading travel articles. Connect with her on LinkedIn