How Invoice Financing Works for Cell Tower Construction?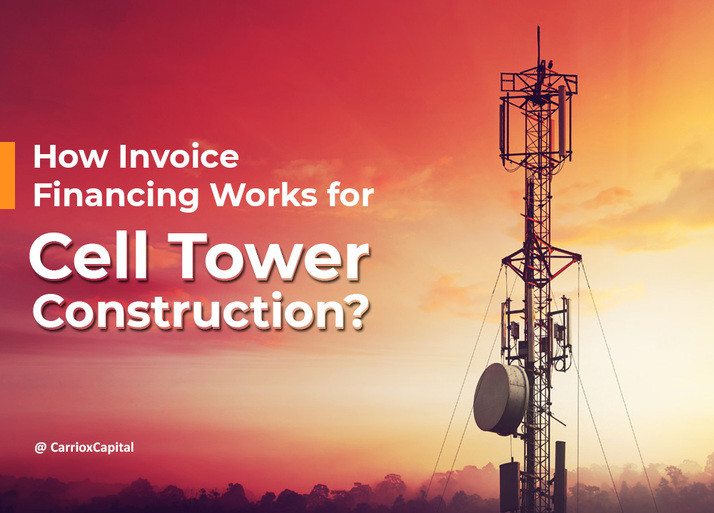 Telecommunication subcontractors, cellular tower construction, and maintenance companies require highly-trained specialists at multiple hierarchical levels. It takes a lot of time to generate cash flow because of the extended payment terms from their clients. However, ensuring timely payments to people invoicing in the cell tower erection and maintenance process is necessary.  This is where invoice financing companies come to the rescue.
For cell towers to be operational at all times, contractors have different teams available round the clock. This support implies an expensive payroll bill. Besides, the telecom industry has financial issues occurring at warp speed. Thus, cell tower contractors may be overwhelmed by the company's growing need for operational cash.
Most cell tower contractors have reliable clients—wireless carriers and telecom operators. They have great commercial credits and can pay invoices on time. However, they often agree on 30 to 60-day payment terms. This may cause a restricted cash flow, and the cell tower construction & commissioning companies may run into credit or tax issues. Companies can leverage invoice factoring to overcome such issues, which accelerates the revenues constrained by slow-paying receivables.
Let's understand how invoice factoring works for cell tower construction and what benefits it can offer.
How Does Invoice Factoring Work for Cell Tower Construction and Maintenance Companies?
Through fast funding, technological advancements and better alternative lending mediums drive global factoring market growth. In 2021, the global factoring services market size was worth $3,393 billion. This number is projected to expand at a CGAR of 8.8% from 2022 to 2030. This should not be surprising, considering small business loan restrictions and tighter lending policies.
Subcontractors have several immediate costs for materials, equipment, and labor. They might have sufficient resources to keep their crews and suppliers paid. Still, they can't afford to empty their reserves since it may force them away from new clients or contracts.
Invoice factoring lets cell tower construction companies leverage customer invoices as collateral to receive payments in as little as 24-48 hours. It is extremely flexible compared to bank loans, and it doesn't even require its customers to pay sooner. This helps ease cash flow problems and frees up reserves to meet critical business expense requirements.
Following are the steps of an invoice factoring process:
Find the best invoice financing company according to your requirement and apply with the necessary documentation to set it up.
Invoice your customers as usual for the construction and maintenance services you provide.
Submit the invoices to the factoring company.
After verification, the factoring company will immediately pay you 80-90% of the invoiced amount.
Your customers will pay the factoring company directly according to the usual payment terms.
Lastly, the factoring company will release the remaining 10 or 20% invoice amount minus their small factoring fee.
Benefits of Partnering with Invoice Financing Company
Improved cash flow with instant access to cash
Being in the telecom industry, after invoicing, a wait time of 30 to 60 days is common before getting paid. A cell tower construction company can have most of its invoices paid almost immediately by working with an invoice financing company. Companies don't need to wait or chase payments. This frees up working capital, which helps in accurately planning and forecasting.
Cheaper and easier than bank loans
Cell construction companies often avoid borrowing from banks because it reflects as a debt in their balance sheets. With invoice factoring companies, they don't have to worry about debt management. Furthermore, obtaining invoice factoring is easier and has a higher probability of financial approval.
Reduced business overheads
Invoice factoring services can significantly reduce overhead costs. While companies need to pay factoring charges, they are lower than the cost of paying for a dedicated credit control staff. It takes the burden off of people working in the accounts department to chase payments. Also, when companies apply for a loan or a line of credit, they must have upfront collateral, viz., equipment, inventory, intellectual property, etc. But invoice factoring doesn't require any traditional collateral, saving enormous time and money.
Growth of the company
Invoice factoring offers growth opportunities to companies. Subcontractors can hire new technicians and buy new equipment to expand their business. While traditional loans may not provide more lines of credit, invoice finance can provide more cash as your business grows.
Start Monetizing Your Outstanding Invoice for Seamless Cash Flow
When your funding needs outpaces your resources, companies must act immediately. With a growing customer base, cell tower construction companies are constantly challenged by tax, credit, and cash flow problems. By utilizing invoice factoring, companies can bridge the gap between payment periods. Contractors can focus on growth opportunities with a seamless cash flow instead of worrying about their payrolls.
Carriox TowerCap is an invoice financing company that helps cell tower construction companies drive business revenue by offering quick invoice loan disbursal with minimal charges.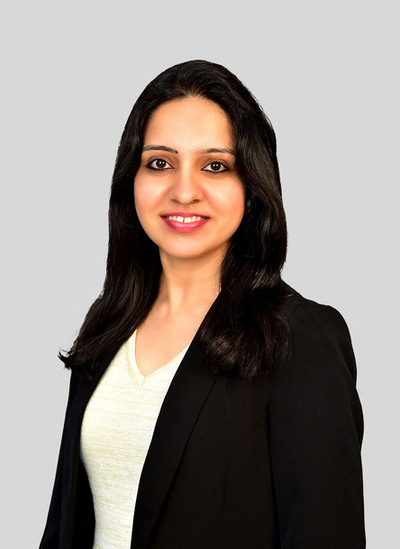 Neha is a marketing strategist who manages the entire digital marketing gamut and mentors the team. She's adept in marketing planning and execution and uses her thought leadership for strategic utilization and deployment of available resources to achieve organizational objectives. Neha is a nomadic traveler who loves exploring new places and meeting new people while travelling and enjoys reading travel articles. Connect with her on LinkedIn