Telecom Financing is Thriving Let's See How?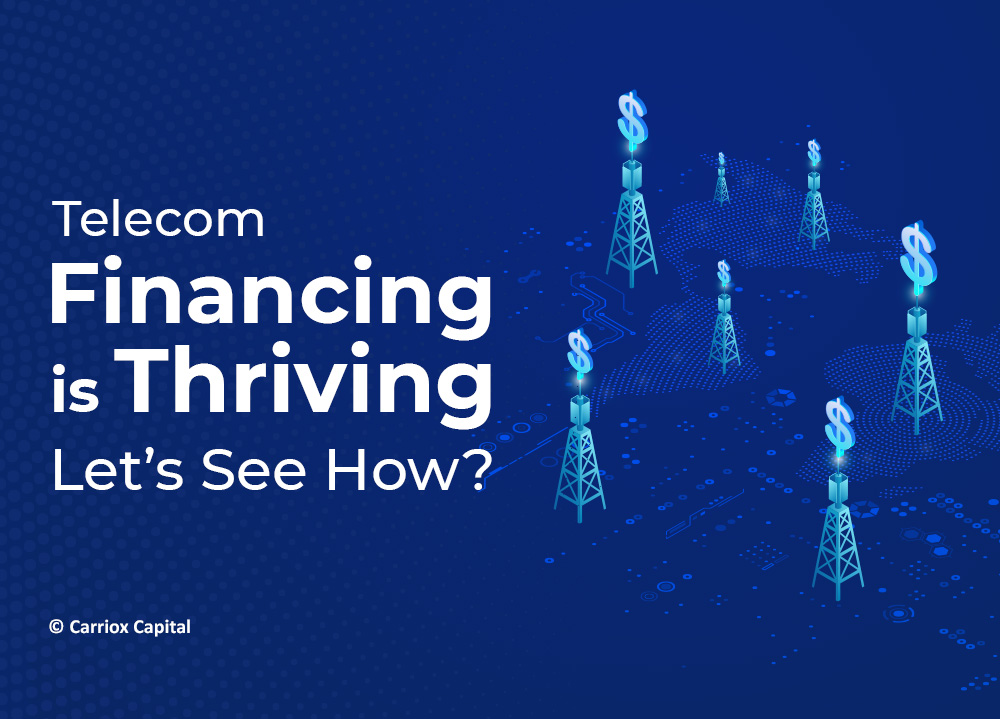 An ever-evolving and highly competitive business environment define the telecom industry's market scenario. Telecommunications now affects carriers, internet service providers, cable operators, and many other businesses. Telecom services have become a vital component of almost every industry and act as the center for technology, equipment, networks, and applications.
Whether through the construction of new towers, the provision of 5G upgrades, or fiber installation, telecom has developed into an important industry to support increasing businesses now and long into the near future. Due to this rising demand for telco services, telecom businesses face new challenges and possess enormous potential. Due to this demand and expansion, telecom companies can spend with confidence. Still, they may also experience a financial burden with having to pay for imminent expenses and collect unpaid bills. This is where telecom financing has a role to play.
With the expenses associated with rapid expansion, it can be tempting to look for the quickest, most accessible alternative that immediately offers the most cash flow. Smart telecom companies, on the other hand, are concerned about their companies' long-term financial sustainability. That requires a financing solution that meets the requirements of the telecom industry in the exact volume and at the right price to fuel steady expansion.
Invoice Factoring: The Ideal Financing Option for Telecom Industry
Managing a business is a bit complex, especially in the telecom and wireless industry, where technological advancements occur frequently. Cable operators must ensure their plans contain the most robust data, video, and VoIP services, while wireless carriers must ensure their networks have the most coverage. In addition to maintaining their competitiveness and being on the cutting edge of technology and products, telecom and wireless firms need to achieve a specific average revenue per user (ARPU).
Many organizations in the telecom industry often find themselves cash-strapped due to the high costs of technology development and the pressure of competition. Fortunately for businesses in this predicament, there is a financing option known as "telecom invoice factoring."
Telecom factoring is a debt-free financing option for businesses with limited cash flow. In most cases, these businesses must send invoices that may be repaid within a certain period of time, like 30 to 120 Days. Telecom companies can focus on rapid expansion to be more competitive with invoice factoring.
Telecom Invoice factoring is appropriate for telecom suppliers and small and medium-sized enterprises (SMBs) with limited cash flow. Invoice factoring will be especially advantageous for telecom SMBs that interact with major carriers as they take a long time to pay back all of their invoices. Telecom invoice factoring gives financial flexibility and a more incredible runway for small and medium telecom service providers who rely on incoming payments for cash flow.
Key Benefits of Telecom Financing
Business Expansion: Customers expect the most innovative and newest technology from their telecom providers. A telecom business must invest capital in analyzing and enhancing new technologies if it intends to maintain a competitive advantage over the next decade or more. In order to empower the competitive edge and provide more for their customers, having higher cash flow presents the possibility to grow into new services and solutions. 
Customer Loyalty: In the telecom industry, customer loyalty is not always promised. Competition frequently offers promotions to customers who transfer brands. With the extra cash, businesses may take their time retaining existing customers and even bringing in new ones. This may entail allocating funds to create a more reliable brand, a better sales team, advertising campaigns, and marketing plans.
Tech Upgrade: Every time a business adopts new technology, it costs funds and requires time and effort to execute the deployment and train the required staff members about its use. Telecom financing helps bridge the fund gap and enables telecom businesses to deploy innovative technology to enhance customer experience and business processes.
Tap On Telecom Financing To Scale Your Telecom Business
Customers increasingly utilize telecom services, giving the impression that this industry is thriving, even though this is far from the case. While some businesses are performing better than others, the industry as a whole is flat, with capital expenditure climbing as rising data usage fuels the demand for additional capacity and speed, culminating in the CAPEX requirements of fiber rollout and 5G.
The primary issue is that telecom service delivery is a commodity. There is sufficient competition when a customer purchases bandwidth to lower prices, reducing profits. Additionally, due to regulatory restrictions, delivery costs are increasing. With telecom companies delaying operations, the entire sector is slashing costs.
Carriox TeleCap is a telecom financing company that enables telecom businesses and carriers to enhance business revenue by providing speedy invoice loan disbursement with favorable rates.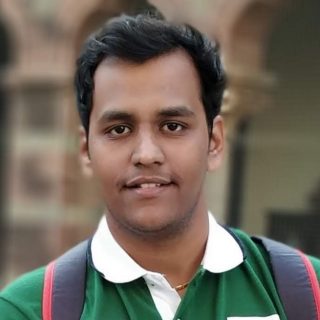 Naishil is a Content Writer with rich exposure in the field of Creative Content, Marketing Communications and Branding. With an academic background in Mass Communication and Journalism, he has made a career in content writing and has worked upon varied content pieces. In his leisure time he can be found reading about cricket, performing street photography and cooking some delicious food.