The Ultimate Guide to Financing Telecom Companies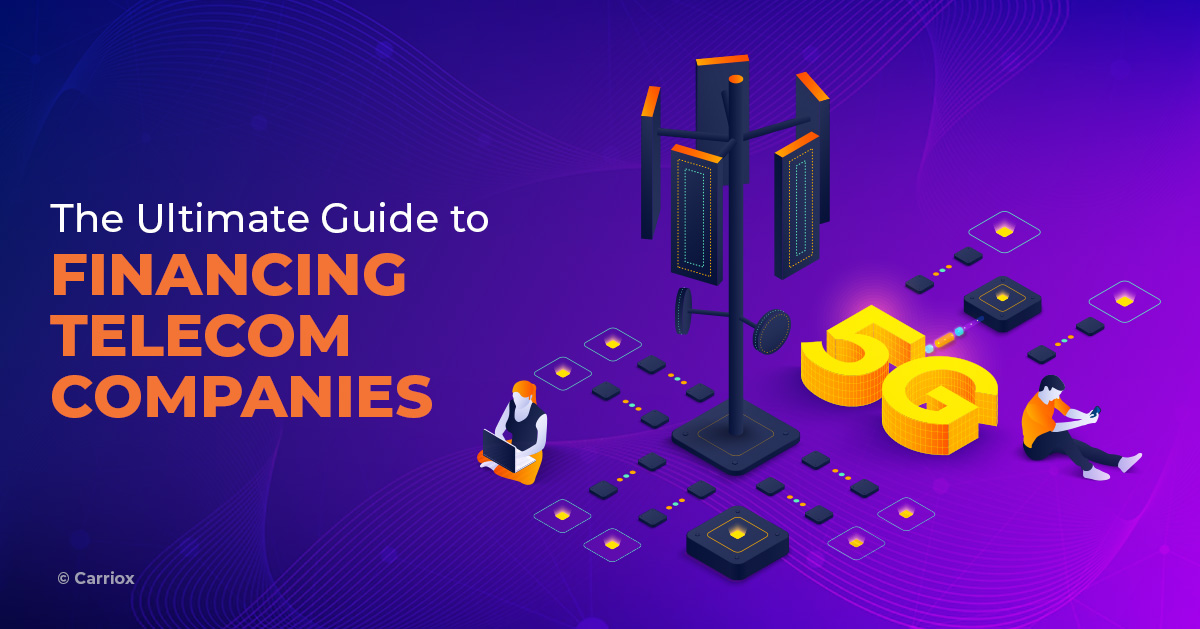 As an integral part of almost every sector and our homes, the telecommunications industry serves as the hub of technologies, networks, equipment, and applications. Its convergence with the broader Information and Communications Technology (ICT) industry over the recent years has led to the telecom sector dealing with sophisticated technology by the world's leading manufacturers.
Whether it is cell tower construction, providing upgrades to receive 5G services, or laying fiber, the telecom sector is evolving almost daily to provide the necessary support to other growing businesses. It needs funding from sources like telecom business invoice financing and merchant cash advances to put together a wide range of equipment and have the entire value chain running without interruptions.
The global telecom tower market alone is projected to reach a valuation of over $4.7 billion by 2027 from $2.55 billion in 2021. This upward trend is driven by upcoming market opportunities, like IoT (Internet of Things), real-time security monitoring, remote health services, etc. Access to the necessary finance through equipment leasing, lines of credit, and invoice factoring for cell tower constructions will be crucial to seizing these opportunities.
Let's look at the barriers to telecom financing and some financing options best suited for eliminating those barriers –
Common Barriers to Telecom Financing
Payment terms of 90 days are common in the telecom sector, so managing cash flow over longer payment terms and unpaid invoices can be challenging. Ultimately, banks and other conventional financing sources tend to see this as a warning sign of losses being exacerbated and multiple companies in the value chain going bankrupt.
Even if a telecom company can draw upon a credit line with a bank, the security of their cash flow is less than guaranteed. Telecom companies are most often required to provide the bank with the income statement, balance, and audited financials to review the company's performance history thoroughly.
Unfortunately, only a few telecom companies meet these several stringent criteria since long receivables collection times, and cash flow issues are commonplace in the industry. Now, telecommunications enables participation worldwide, provides the technological foundation, and is at the forefront of national security. So, telecom businesses must find alternatives to conventional lending options to bridge the gap between working capital and daily expenses.
Different Financing Options for Telecom Companies
1. Equipment Leasing
Equipment leasing is a popular financing method among telecom companies looking to obtain needed equipment without paying its full price upfront. Leases work like rental agreements, and it's the best choice for equipment with a limited life. Businesses can return it to the finance house at the end of the lease, making it appropriate for the telecom sector, where technological changes are rapid.
Pros:
It allows you to spread the cost of your purchase over several months.
By signing an agreement with a few years' terms, you can trade in your old equipment and upgrade to the new one without being responsible for selling it.
Cons:
You don't get the benefits of owning equipment, such as tax credits.
2. Finance Through Intangible Assets
Intangible assets are non-physical assets having huge value, e.g., patents, copyrights, licenses, trademarks, and goodwill. You can use these assets as collateral to get funding against them after their accurate valuation. A detailed valuation report needs to be prepared by experts in areas like marketing or patent law based on the nature of the asset.
Pros:
Such knowledge assets dominate balance sheets in modern corporations and are way more valuable than tangible assets.
Cons:
Valuation of such assets requires the services of many experts, and it can be time-consuming.
3. Revolving Line Of Credit
Revolving credit facilities are loans secured by real estate or other collateral, where you make interest-only payments on what you borrow. If you pay back any amount before the end of the draw period, you can borrow that amount again. This characteristic makes it a revolving line of credit.
If there is any outstanding balance, the lender converts it into a structured business loan composed of both interest and principal amounts. It is a great tool for telecom businesses as they need working capital periodically to finance daily operations and the company's growth.
Pros:
No need to pay interest until you draw funds against your line of credit.
The money is available constantly as you pay down the balance.
Cons:
The draw period typically lasts 12 to 24 months.
You may have to pay the full balance all at once if the lender doesn't renew it as a structured business loan.
4. Merchant Cash Advances
Merchant cash advances are an arrangement that allows you to secure a cash payment based on the level of prices you take from your clients. Cash advances can be great if your telecommunications company needs short-term working capital. The interest rates are high for short-term funding, but the lender can provide financing immediately.
Pros:
The turnaround time for funding is as quick as 48 hours.
Its easy approval process doesn't require a good credit score. Instead, the lender focuses on your company's ability to repay the loan from future revenue.
Cons:
It is expensive as it can cost you 20-50% of the principal amount.
It is only for businesses that take card payments, as the advance amount is based on your average monthly credit/debit card sales.
5. Telecom Business Invoice Financing
Invoice factoring for cell tower construction companies, telecom operators, subcontractors, and other telecom businesses, is a type of asset-based lending. Companies can leverage their invoices or accounts receivable to obtain funding. Companies often find their cash flow restricted because of late payments in the telecom sector. Telecom business invoice financing can bring you cash advance as soon as you issue an invoice, restoring the cash flow that keeps pace with the amount of business you do.
Pros:
Speedy loan disbursement within one business day.
Invoice factoring is the most affordable financing option, as factoring fees usually range between 1.5-5.0% of the invoice.
You don't need to chase your clients down for outstanding invoices.
Factoring companies evaluate your customer's ability to clear your outstanding invoices. Thus, funding is not dependent on the quality of your credit score.
Cons:
Your customer's payment history will determine whether the factoring company will take on your invoices.
You must hand over complete control of your invoices to the factoring company.
Make a Smart Choice and Keep Your Company's Cash Flowing
The telecommunications industry plays a central role in today's technologically driven society. This sector is constantly growing and provides new development opportunities, ensuring profitability. However, it is also the sector with long receivables collection times, which hampers the growth of telecom companies time and again. Thus, telecom companies must make a smart choice while determining the right financing option to achieve a smooth cash flow.
Carriox offers invoice factoring for cell tower construction companies, subcontractors, and other telecom players at affordable interest rates with a simple and rapid financing procedure.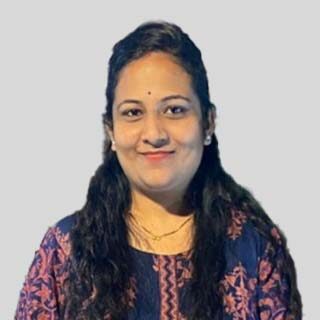 Aditi is a Content Lead at Panamax, Inc. She believes that "Writing is an art, a passion, love." Applying these thoughts in her writing, she always put her strong efforts while writing on any topic. She loves writing and technology is her favorite part. Meanwhile, in her "ME" time she loves watching movies and trying new recipes.