Fuel Up Your Telecom Business Growth Engine with Invoice Factoring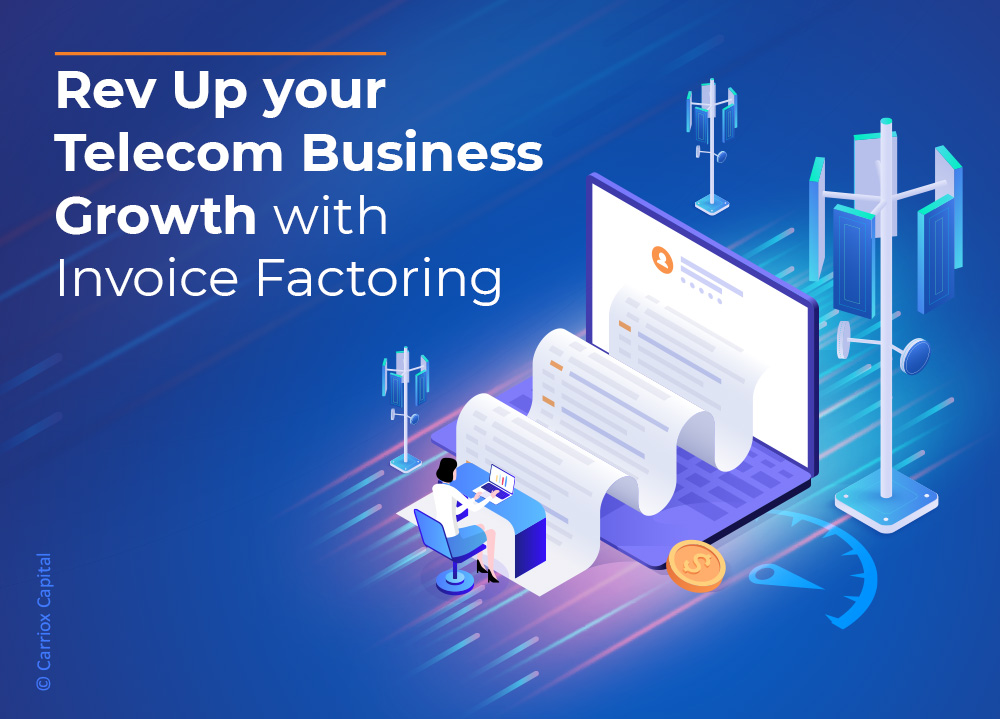 In this fast-paced world, telecom businesses often face the challenge of managing cash flow while offering customers flexible payment terms. However, this customer privilege can strain a telecom company's finances if cash reserves deplete while waiting for delayed payments. Thus, telcos are turning to invoice financing for carriers, operators, and subcontractors as a viable alternative to traditional loans.
Using invoice factoring for cell tower construction, companies can expand network capacity, deploy new technologies, and meet the growing need for internet connectivity for data-heavy digital content. A GSMA report reveals that $1.5 trillion will be invested by operators in the expansion of their mobile networks from 2023 to 2030, with a staggering 92% of their capex allocated specifically towards 5G network deployment.
Let's look into the financial imperative faced by the telecom industry and how leveraging the advantages of invoice factoring can catalyze driving remarkable growth in telecom businesses.
The Telecom Industry's Financial Imperative
The telecom market environment is inherently unpredictable, influenced by ever-changing technologies and regulations. There is a clear need for long-term and flexible funding, particularly from the high-yield market. Invoice factoring for cell tower construction can facilitate emerging operators in meeting necessary cost requirements for establishing network infrastructure. Established alternative players also require financing to sustain and expand their businesses through organic growth and acquisitions.
The escalating demand for bandwidth-intensive services will drive future revenues and profitability. Thus, telcos must utilize advances obtained through invoice financing for carriers to meet their financial requirements:
Covering overhead and daily operating expenses
Financing the construction and expansion of networks
Participating in mergers to expand market presence
Upgrading existing infrastructure
Making payroll on time
Taking on large projects that require extra funding
7 Benefits of Invoice Factoring That Can Fuel Telecom Business Growth
Ideal Credit Score Not Required
Unlike traditional lenders such as banks, factoring companies assess the business's creditworthiness based on its customers' payment and credit history. It means that even newer or smaller telecom businesses without a perfect credit history can still access the funds they need for growth.
Fast Cash Approval in No Time
Invoice factoring for cell tower construction accelerates the funding process using a simple four-step application and qualification procedure. Telecom businesses can start receiving payments within days of signing the factoring agreement. This expedited access to funds is especially beneficial for businesses facing urgent cash flow challenges.
No Burden of Debt
Factoring does not create a debt that needs to be repaid gradually. Instead, the responsibility of paying the invoices lies with your customers. By leveraging invoice factoring, you can enjoy expedited payments on these invoices without accumulating liabilities on your balance sheet.
Funds Can Be Used However You Want
Traditional loans often have specific usage limitations, such as equipment financing loans that can only be used for equipment purchases or commercial loans that are tied to acquiring company property. In contrast, invoice financing for carriers allows telecom businesses to utilize funds for various purposes. It includes ordering supplies, covering payroll expenses, investing in assets and equipment, and providing the freedom to assign funds where they will have the most impact.
Frees You from Collection Hassles
When you enter into an invoice factoring agreement, the responsibility of collecting unpaid bills shifts to the factor, relieving you and your team of valuable time that can be redirected towards nurturing a stronger and more prosperous business. No longer will you have to chase after customers for late payments or continuously monitor your aging receivables.
Powers Up Your Business Credit Score
While invoice factoring for cell tower construction doesn't directly enhance your credit score, it empowers your working capital and ensures timely payment to vendors, strengthening your financial stability. Factoring aids small-business owners in establishing and maintaining credit by not impacting their debt-to-income ratio or reflecting negatively on credit checks.
Protects Your Business from Bad Debts
Partnering with a factoring company allows you to delegate the evaluation of your customers' creditworthiness to experts, ensuring a greater likelihood of prompt and full payment. The invoice factoring company becomes involved in vetting new customers and conducting rigorous checks to weed out potential bad apples that could jeopardize your revenue stream.
Say Goodbye to Cash Flow Woes: Accelerate Your Telecom Growth with Invoice Factoring
Invoice financing for carriers poses an undeniable advantage for growing telecom businesses. It allows telcos to access fast cash approval, eliminate the burden of collection, and utilize funds for various purposes, such as covering overhead expenses, financing network expansion, and undertaking large projects. Invoice factoring empowers telecom businesses to overcome immediate financial challenges and position themselves for long-term success in an industry driven by innovation, connectivity, and the ever-increasing demand for seamless communication solutions.
Carriox Capital provides quick, customized, and flexible invoice factoring for cell tower construction with dedicated customer support. Contact us today and ensure you stay ahead of payment cycles.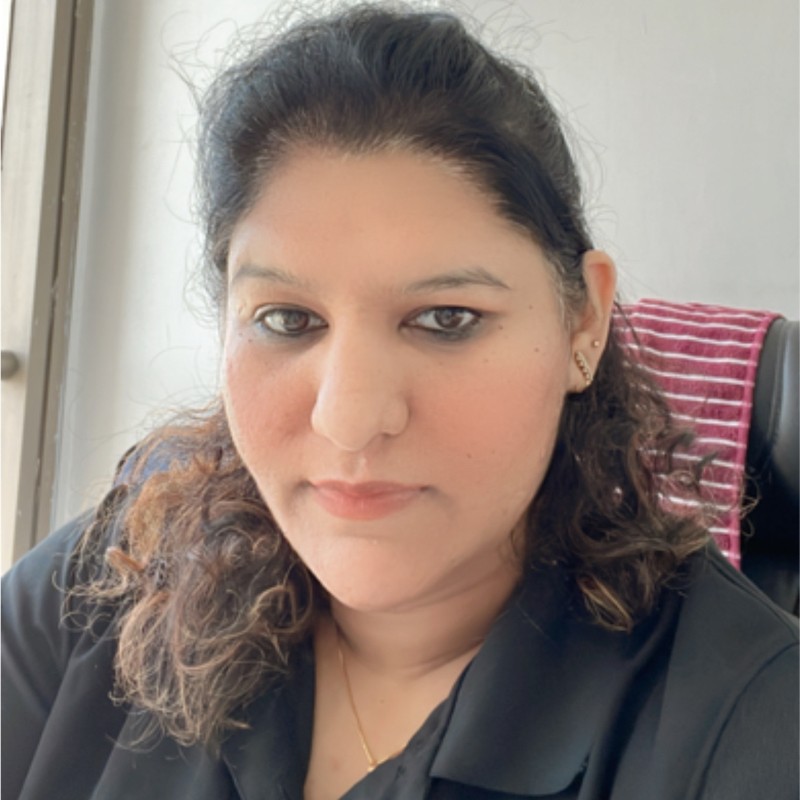 Nitisha is a content manager at Panamax with 11 years of cardinal experience in technical, creative & web content writing, content curation, and content marketing. She is an MBA in Systems - IT with pervasive expertise in Digital Marketing.