The Cash Flow Challenge: How Can Telecommunication Invoice Factoring Help?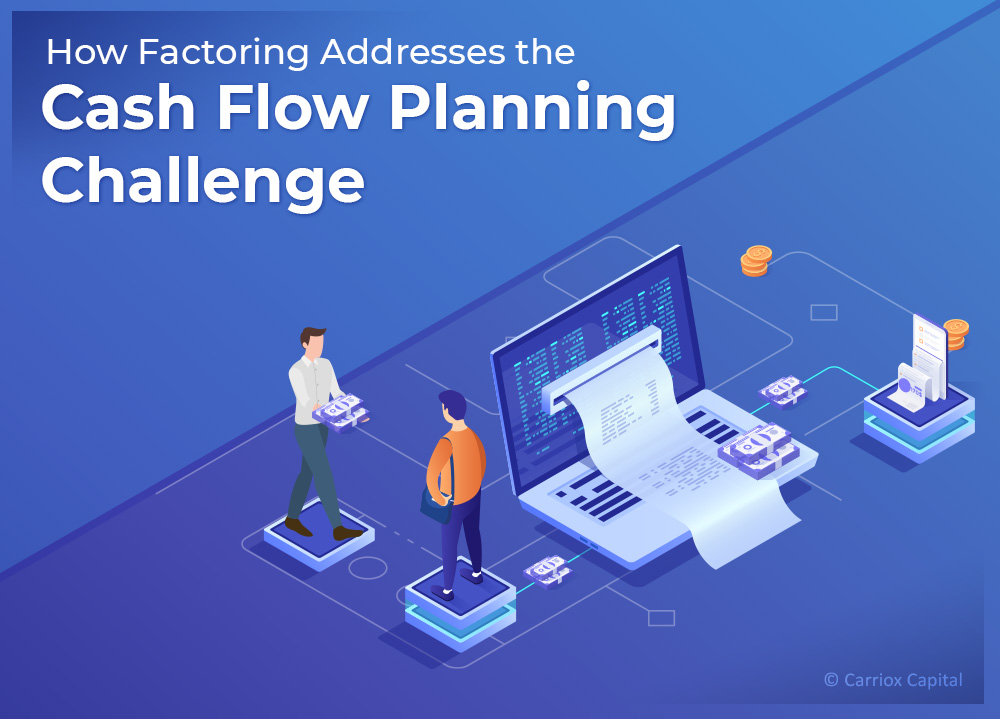 Building a strong business, comprehending a business's working capital, and ensuring that an organization has enough cash to pay its obligations all depend on the process of cash flow planning. It is crucial for the expansion and future development of the company. Cash flow issues are one of the main causes of small business failure. Consequently, cash flow planning shouldn't be neglected. Based on projected inflows and outflows, it involves developing a budget for a company's future financial status. It occasionally necessitates a massive amount of data, which might present difficulties for management when assembling their cash flow budget.
Customers are typically invoiced with net 30, 60, 90-day, or any other agreed payment terms in the telecom industry. Customers have X days to settle their telecommunication invoice in full if they are net X days. The reason why public utility suppliers provide these terms is so that customers will sign up for their services, and the cost of termination will be lower.
When many consumers put off paying their bills, a company's cash flow may suffer, which could lead to a financial crisis. Even though telecom businesses frequently have sizable reserves, telecommunication invoice factoring is a wise substitute for traditional loans in the event that they require additional operational capital.
Understand The Factoring Process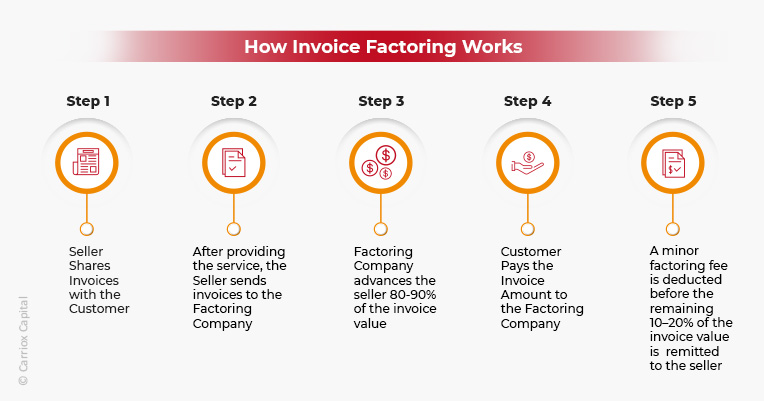 Advances are what businesses receive from telecommunication invoice factoring providers as payment. Factoring firms frequently advance 90% or an agreed amount of the whole invoice amount. Factoring businesses bill a fee for their services, which is often in the range of 2.0 percent of the total amount of the purchased bills or any other suitable amount decided mutually.
Let's understand the key benefits of factoring and how it helps to address the Cash Flow planning challenge for the telecom industry.
How does Factoring help to Solve the Cash Flow Challenge?
Businesses generally, as well as those in the telecommunications sector, benefit from factoring. The primary advantage is filling in the gaps between pay periods when consumer payments occur less frequently than usual. Unfortunately, it may also result in issues for the business. Although the organization has bills that must be paid within a week or month, the customers can enjoy their prolonged due dates. These payments can be made with cash reserves but using them constantly is not recommended because it might harm the company's cash flow.
When expenses (outgoing cash) outnumber incoming funds (customer payments) in a given pay period, a company has negative cash flow. A company's health could suffer if a negative cash flow is allowed to persist for an extended period of time. Finding operating cash to restore reserves as soon as possible is therefore essential.
Working capital for telecom enterprises can be acquired through telecom factoring more quickly than through traditional bank loans. Companies may receive an advance as soon as one or two days from a factoring company with enough funding. Factoring businesses do not have as many requirements as conventional lenders, nor do they have as strict of standards to facilitate financing for telecom carriers. Thus, the processing time is also quick.
Factoring businesses don't ask applicants to have excellent credit scores, unlike banks and credit unions. On the contrary, they will investigate the financial stability of consumers who have failed to make their payments. Factoring businesses will buy their bills and take care of everything else if they have a track record of making payments on time.
This brings us to another important benefit of invoice factoring: it prevents businesses from going into debt. This is because telecom businesses do not borrow money they would subsequently have to return. Rather, they get a head start on the payments they are expected to get in a certain number of days.
The Ultimate Advantage of Telecom Factoring
The factoring advance is available for telecom businesses to use however they see fit. For instance, one typical use of funds generated by factoring is to cover overhead and ongoing running costs. Others invest the funding in properties, high-tech equipment, or other assets that might generate income.
Invoice Factoring is another option for businesses looking to raise working capital as they prepare to launch new income sources, such as a new service or product line. If their business is a success, they can start enjoying their profits right away rather than spending them to repay a bank loan plus interest.
Since income from the first two years won't be tethered to repaying a sizable debt, this is likely the biggest benefit of funding revenue-generating projects through factoring rather than asking for bank loans. Companies are free to invest their earnings in developing and growing their business operations.
Select the Right Factoring Business Partner for Your Telecom Company
For telecoms enterprises in need of immediate finance and cash flow management solutions, invoice factoring is a good option. Carriox Capital has been instrumental in providing invoice factoring services and financing for telecom carriers. We have a team of experienced professionals with years of industry exposure.
With the backing of our invoice factoring, you may strengthen your cash flow and get funds for your expansion projects. Get in touch with our team of experts.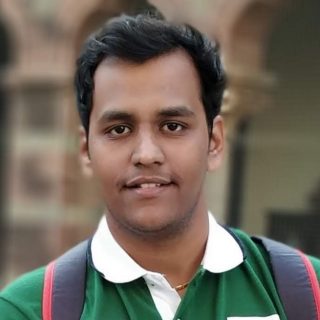 Naishil is a Content Writer with rich exposure in the field of Creative Content, Marketing Communications and Branding. With an academic background in Mass Communication and Journalism, he has made a career in content writing and has worked upon varied content pieces. In his leisure time he can be found reading about cricket, performing street photography and cooking some delicious food.